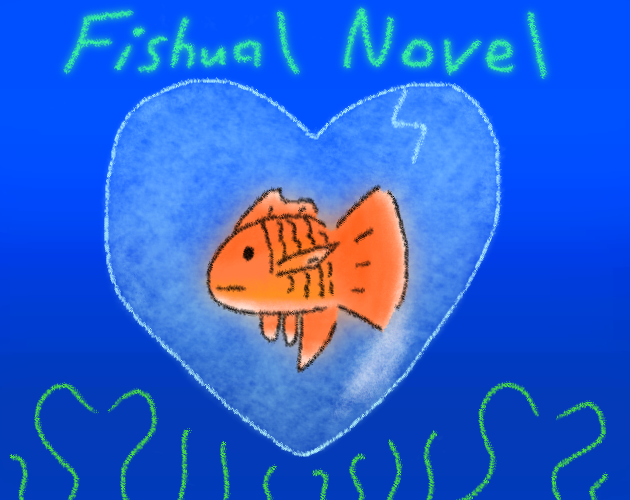 Fishual Novel : Goldfish Dating Sim
A downloadable Fishual Novel for Windows
The spiritual sequel to Tomato Petting Simulator no one asked for.
And that's right! A spin-off to (not actually) popular Fishual Novel, Fish Out Of The Water, before the full version's even complete!
Experience the extremely realistic simulation of fish dating, the likes the world (probably) has never seen before!
Featuring :
- Very strong fish emotion.

- Sounds of the Tomatoes.
- A badly drawn unicycle. Worse than the rest of the art.
- Multiple endings! Decided by how well you've taken care of your goldfish!
-----------
Updated : Squashed some bugs

New update : Fixed an issue where obtaining a certain ending is impossible.
___________________________________
CREDITS :

Art and the rest by Kindvirus
Soundtrack and certain SFX by Fancyguy https://soundcloud.com/fancyguy-official
Sounds of the Tomatoes by Alice Love Channel
Some SFX from freesound.org (Creative Commons)
Install instructions
Download .zip file and the unzip. To play, open the GoldFishDatingSim.exe

Don't forget the totally helpful instructions.
Download
Download
GoldfishDatingSimulator_V1_1.zip
92 MB
Comments
Log in with itch.io to leave a comment.
Is there any way to play it on windows? Your game looks so fun!